Have we sparked your interest?
Contact us without any obligations.
Brochure SECO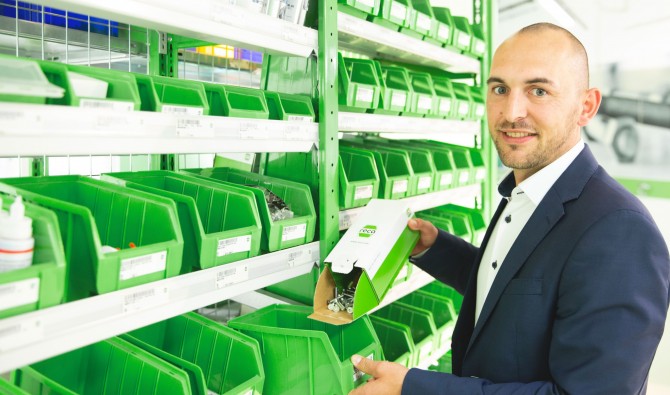 SOLUTIONS FOR SKILLED TRADE BUSINESSES
A secure supply of your consumables
The supply, shelf and stock management concept from Kellner & Kunz that thinks of everything.
We help you to keep your costs to a minimum, while still ensuring goods are permanently available. We avoid complicated ordering processes, which saves you time and a lot of hassle. Short distances, a comprehensive overview of goods withdrawals and a well-structured materials warehouse precisely tailored to your needs – that is our goal.
Sounds almost too good to be true? It isn't, because that's exactly where we come in with our solutions!
What do we mean by SECO products?
They are consumables that are regularly needed in your company in the fastening, chemical, occupational health and safety, and tool sectors. We help you to stock these articles in the best possible way.