Download Normfest Catalogue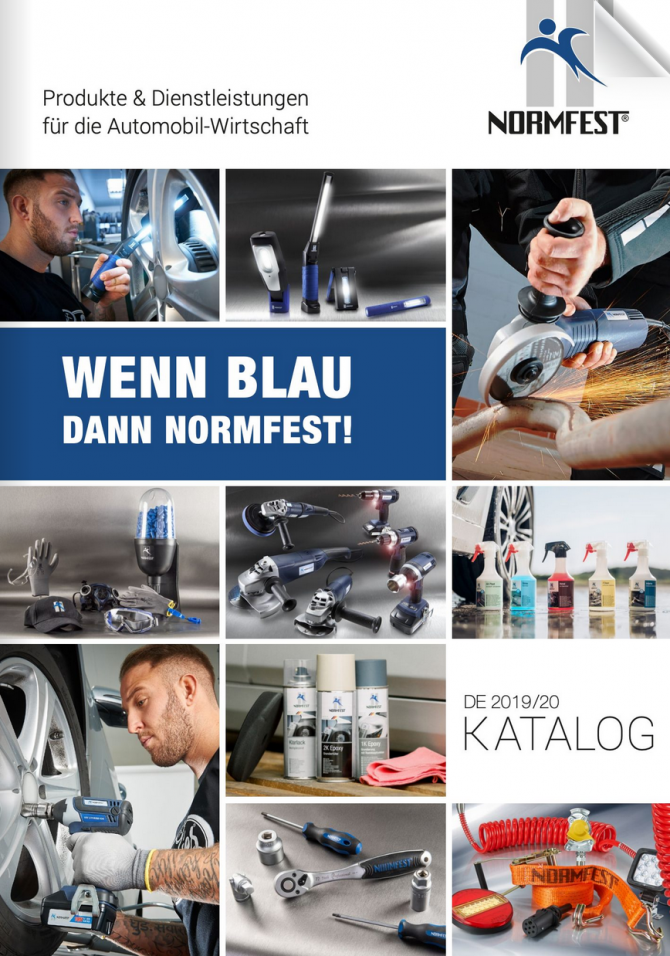 Any more questions?
If you would like to order our Normfest automotive programme online, please feel free to request your personal access.
Motor vehicle programme
NORMFEST the brand for the automotive sector
The range of automotive services includes an extensive programme of 19,000 chemical and technical quality products for repairing and maintaining passenger cars and commercial vehicles.
A selection of our NORMFEST automotive product range
Service and maintenance products
Bodywork repair
Car glazing
Tyre fitting
Paintwork
Car electrics
Car lamps
Chemical products
DIN and standard parts
Hand tools
Compressed-air and power tools
Workshop equipment
Accessories for compressed air