Kellner & Kunz
Social Welfare Service

Infofolder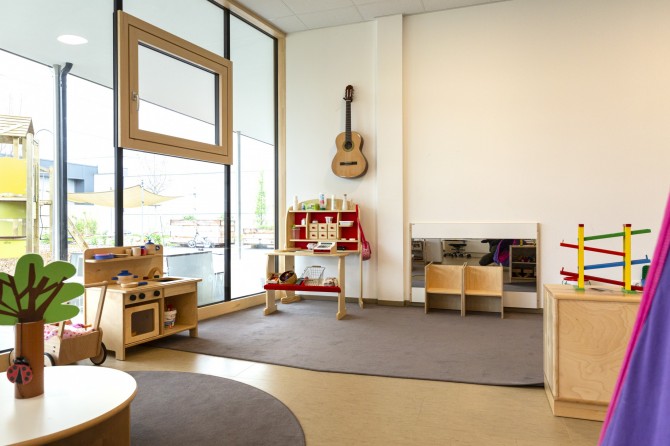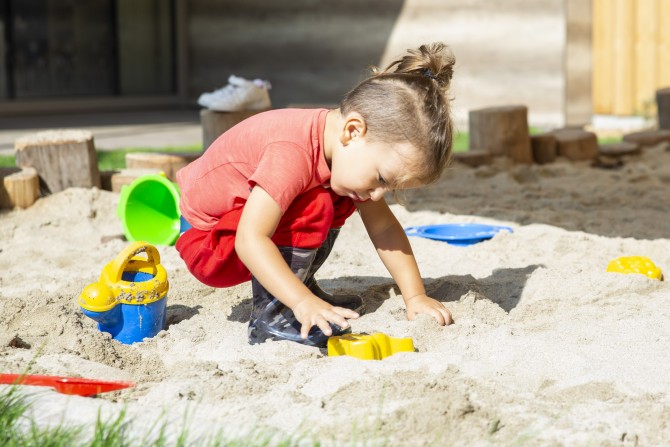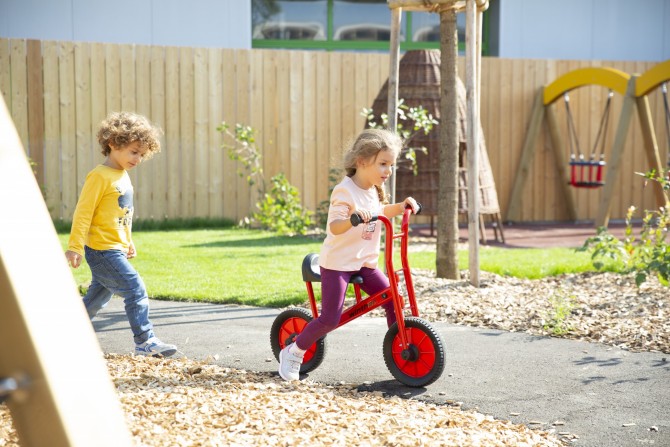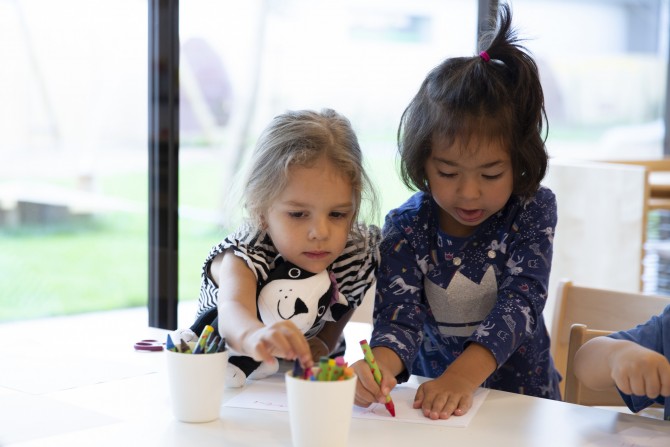 RECA minis – our in-house childcare
Supporting children – empowering parents
At our RECA minis childcare centre, which opened at the Wels site in mid-September 2020, our employees' children can be professionally cared for all year round in the company crèche or senior group, from the age of one until they start school.
The Social Welfare Service of Upper Austria (Diakoniewerk Oberösterreich) is responsible for the childcare.
The Social Welfare Service of Upper Austria supervises the pedagogical care. Children are encouraged in their personal development and learn responsibility for themselves and others in a warm, caring and safe environment, and are also taught how to interact respectfully with different cultures, religions and family systems.
Growing and Guiding
Everyday situations such as playing or eating together are seen as opportunities for self-determined learning – the educational staff support this process by interacting with the children sensitively and compassionately.
The benefits for our employees and their families
Excellent care close to the workplace
Professional care provided by the supporting organisation: the Social Welfare Service of Upper Austria (Diakoniewerk Oberösterreich)
New facility with state-of-the-art equipment
Childcare also aimed at children under 3 years of age
Opening hours in line with demand incl. bridging during the summer holidays
Improved compatibility of family and career (e.g. well-organised return to work after maternity leave)
Modern atmosphere with adventure zones
Modern, bright and barrier-free facilities enable the children to develop optimally and provide them with sufficient space to play: the group rooms have direct access to the garden, and adjoining quiet rooms provide rest and relaxation. In addition, adventure wet rooms including a water play area and adventure shower, a snacking garden, a multi-purpose room with a workbench and a spacious 70 m² activity room as well as 900 m² of enclosed outdoor play area with special play equipment for the youngest children complete the offer.
The high-quality furniture and play materials are designed to promote the children's development in the best possible way. The playground – a green oasis in the middle of a business park – invites children to go on journeys of discovery with its variety of equipment and installations, and the little ones can discover the area from a new perspective on the Bobby Car track.
Registration
Registration for the next year of care (September of the following year until June) takes place every year in the autumn using a registration form. Admission is also possible during the year, subject to availability.
Opening hours:
Monday: 7 a.m. – 4.30 p.m.
Tuesday: 7 a.m. – 4.30 p.m.
Wednesday: 7 a.m. – 4.30 p.m.
Thursday: 7 a.m. – 4.30 p.m.
Friday: 7 a.m. – 2 p.m.
Saturday: closed
Sunday: closed
Opening hours may deviate from those indicated above.
Social Welfare Service (Diakoniewerk)